Jonathan Lawton – Proud to be DB
Name: Jonathan Lawton
Job role: Train Driver
Location: West Yorkshire

How long have you worked for DB Cargo UK: I have worked at DB Cargo UK Knottingley for 6 years
What made you want to become a train driver?
When I was ten years old, I decided I wanted to drive a big locomotive like my uncle. He started at Royston steam shed as a fireman and was transferred to Knottingley in 1967 where he was a driver until his retirement in 1989. I spent many weekends at the shed, but I doubt that health and safety regulations would allow it now! My uncle, Victor Lawton (opposite) was the first driver to work a loaded coal train from Kellingley Colliery into the newly opened Drax power station in 1972. (More about that later)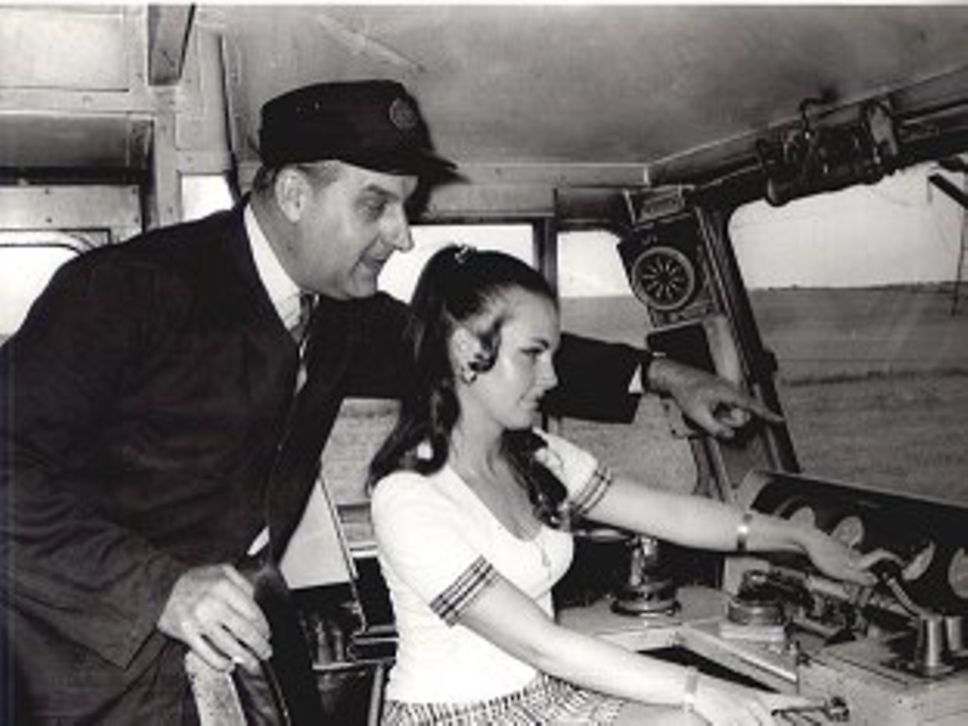 What flows do you work on?
At Knottingley our main flow is the Immingham to Drax power Station biomass. I am also fortunate enough to enjoy varied routes and often find myself on stone trains from Peak Forest, fuel trains from either of the refineries at Immingham and occasional private charters.
What makes you Proud to be DB?
I was made to feel welcome from my very first day at DB, encouraged to improve my route card and be part of a great team at the West Yorkshire hub. DB were very supportive when my Mum died and have a very positive attitude to mental health well-being. 
What are your favourite memories from your time at DB?
I have many DB memories and I will never be able to thank the team enough for the opportunities I have been given. My favourite memories:
On my last day at Westbury I was invited on board the railtour to the quarries in recognition of my input. 
I was fortunate enough to be in involved in the Knottingley depot charity event in October 2017, which ultimately led to a cab ride in the mighty deltic ALYCIDON, which had been a visitor to the event. 
Being chosen to work 'The Cottam Farewell' charter, the last ever train into Cottam power station in September 2019.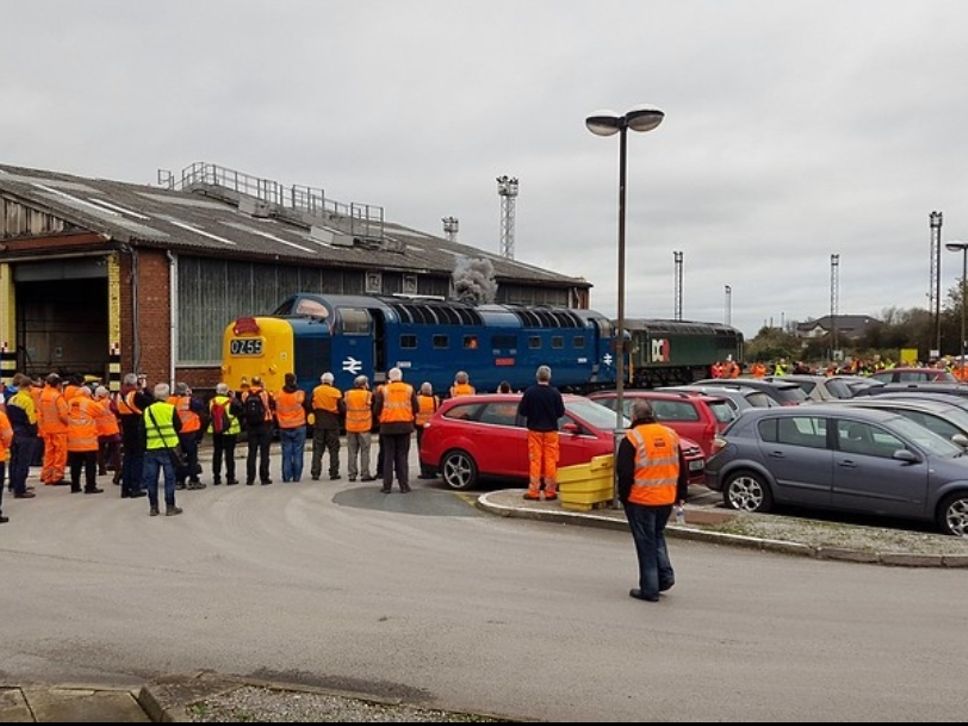 What is your proudest DB moment?
It was a sad time for the locality and working miners when it was announced that Kellingley colliery was to close, but for me possibly my proudest moment when Mark Sargant helpfully organised and arranged for me to drive the last train.
To complete the cycle, my uncle Vic had driven the very first loco out of Kelllingley to much pomp and ceremony including press photos with the Kellingley
Coal Queen. I actually did it twice! 
I worked the Last Coal Train out of Kellingley on the day the colliery finally closed and the last coal train out of Kellingley ever exactly one week later, adorned with a commemorative headboard marking the end of deep coal mining in Britain.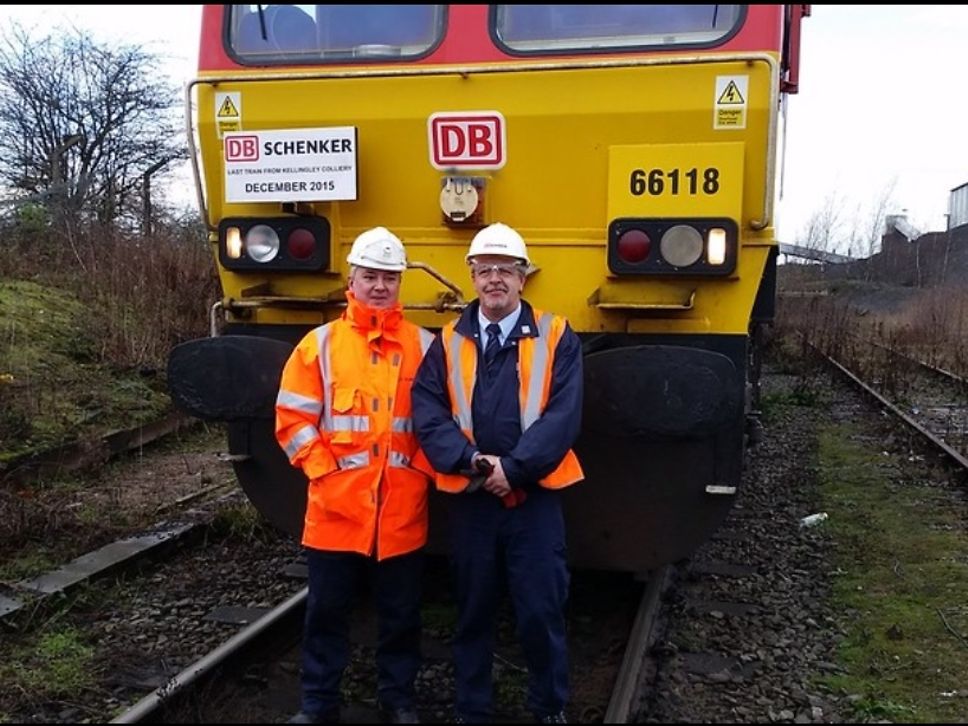 DB then asked me to present the commemorative headboard to the Coal Mining Museum at Caphouse as part of an event for a new dedicated display honouring the Kellingley miners. As part of that ceremony I was interviewed (along with others) by the local TV and radio channels. 
None of this possible without the help and friendship of Mark Sargant, Dave Jenkinson, James Glew, Phil Hunt, Chris Pickerden and Quentin Hedderly. And all of the hard-working team in West Yorkshire.