Trains, facilities and services to support the UK rail industry
We offer a suite of services to the UK rail industry to support infrastructure maintenance and renewals, rail projects and specialist services for Network Rail.
Whether you're looking for a train driver for a day or a one-stop-shop logistics provider for a major rail infrastructure project, we can provide the expertise and resource base you need to deliver every project.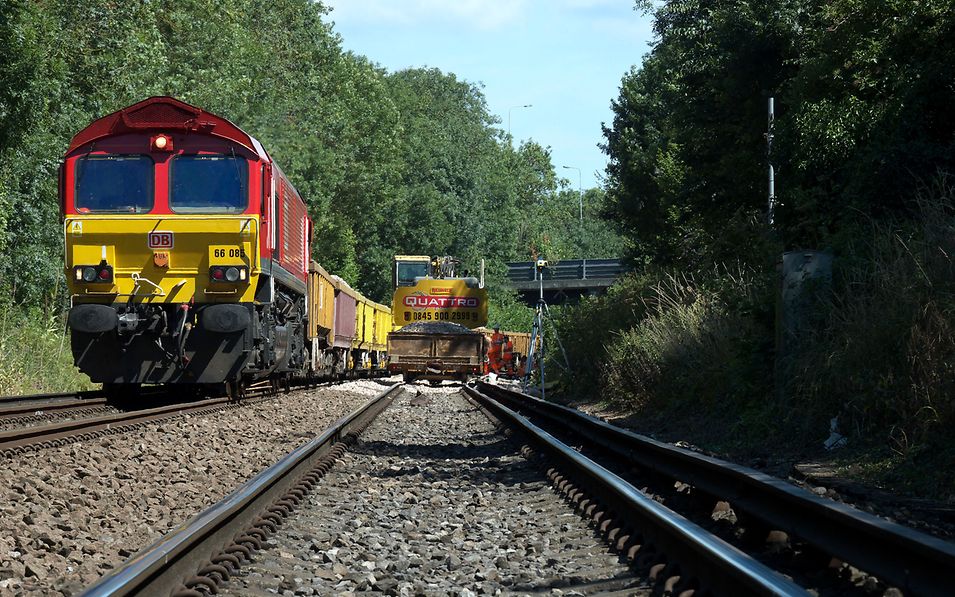 Railway infrastructure maintenance, renewal and project support
We are the largest supplier of rail services to Network Rail, providing more than 10,000 trains every year to support all track renewal, enhancement, maintenance, monitoring and seasonal work programmes. We also provide more than 2,000 specialist wagons and operate eight Local Distribution Centres (LDCs) for Network Rail.