Reliable and sustainable logistics services for construction and building materials
We are the leading provider of rail freight services to the UK construction industry.
Supporting the UK's biggest infrastructure projects
Our services are able to transport construction materials to any part of the UK, we offer regular rail transport services, rail wagons and expertise to deliver your goods on time. Our special construction and aggregates rail wagons transport everything from cement to building blocks and aggregates to all corners of the UK. Our services are trusted by some of the biggest names in UK aggregates, including Tarmac, Cemex, Aggregate Industries and Hanson.
We also provide train services to a growing waste market, transporting commercial waste for infrastructure projects and domestic waste destined for landfill or incineration.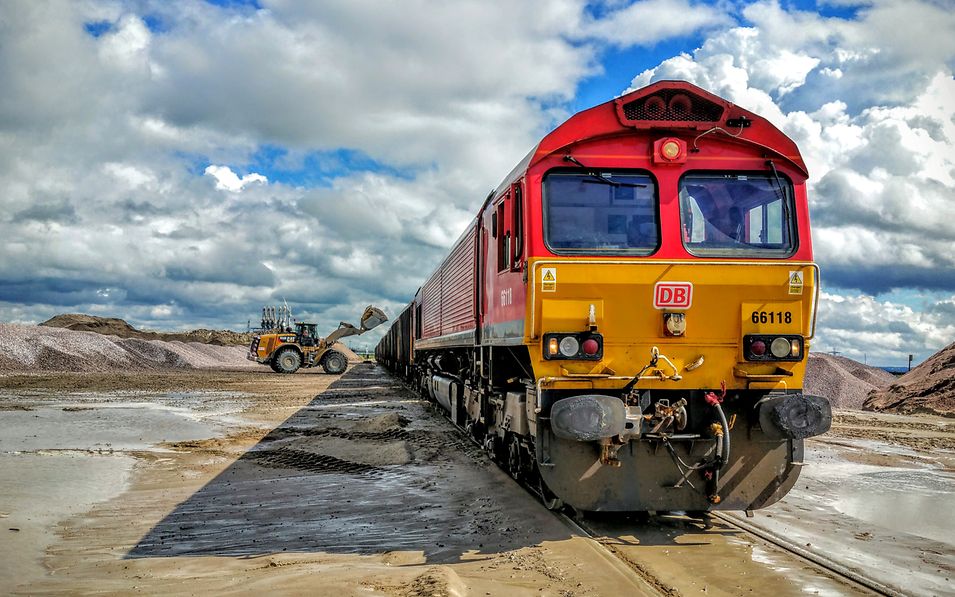 Get in touch with our expert.
State-of-the-art terminals
Our terminals play a vital role in the construction industry supply-chain. Our terminals in Central London include Bow East, Barking and Cricklewood, these sites have and will continue to play a pivotal role in delivering some of the biggest construction and infrastructure projects of our time.